Special Webinar Series: Temple of Ancient Egypt and their Mystical Significance by Dr. Seba Dja Ashby
To Access the Webinar Series access the following link to PAYPAL. After payment you will be given a ling to the registration page.
FOUR SPECIAL PRESENTATIONS ON THE MYSTERIES OF THE TEMPLES OF ANCIENT EGYPT AND THEIR BENEFITS TO US TODAY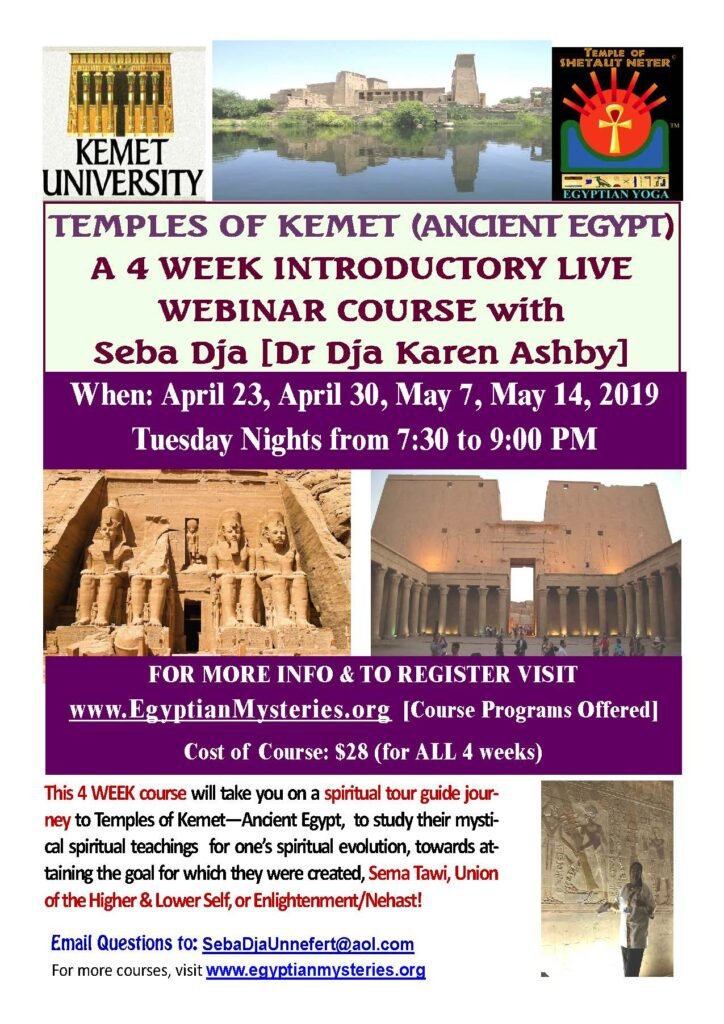 HTP Hna DUA!
Peace and Blessings
Seba Dja (Oodja) Ashby
Sema (Ancient Egyptian Yoga) Institute
Temple of Aset (Isis)